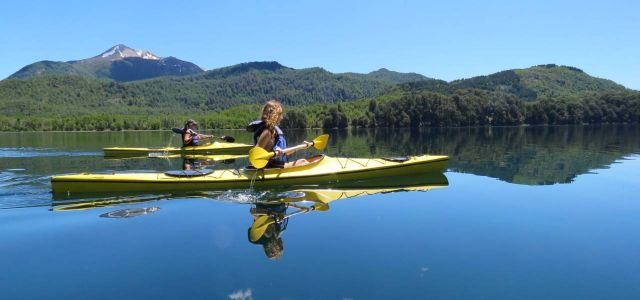 Kayaking in Machónico Lake
Duration: 5 hours
Season: All Year.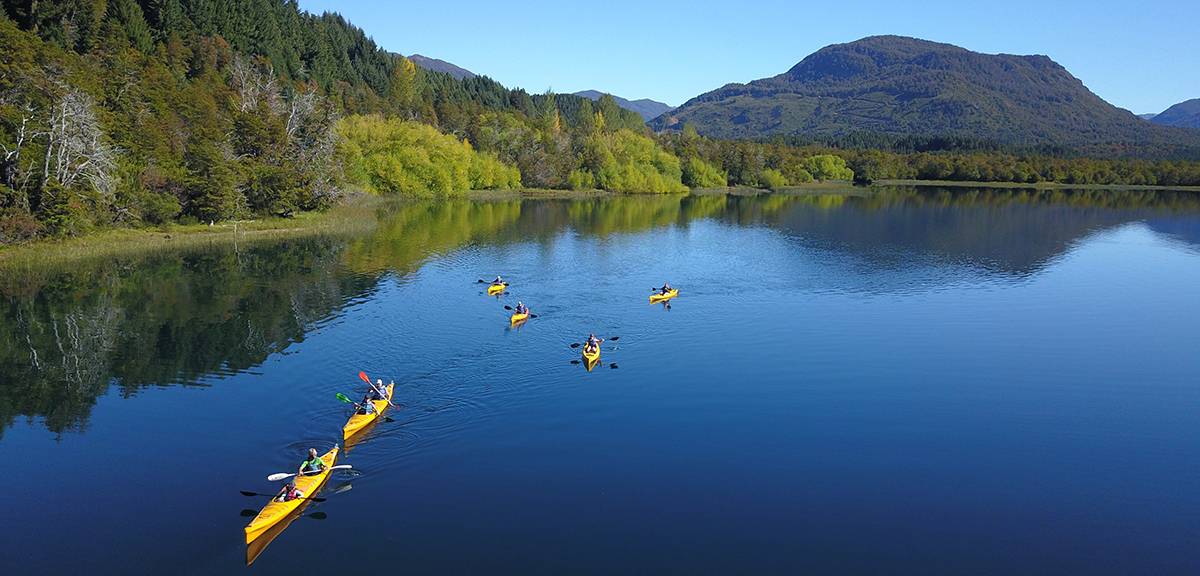 On this excursion we navigate two lakes and a slow river.
We first arrive at Lake Machónico on the famous Route of the Seven Lakes in the Patagonian Andes.
First, we have a talk to get to know each other more, about how to row and maintain the safety of the group/the group's safety.

Once in the water, we cross Machónico Grande Lake and then begin to navigate a slow river.
The environment is incredibly beautiful, surrounded by native forests protected by Lanín National Park with pure transparent waters that come down from the top of the mountains/mountain tops that surround us.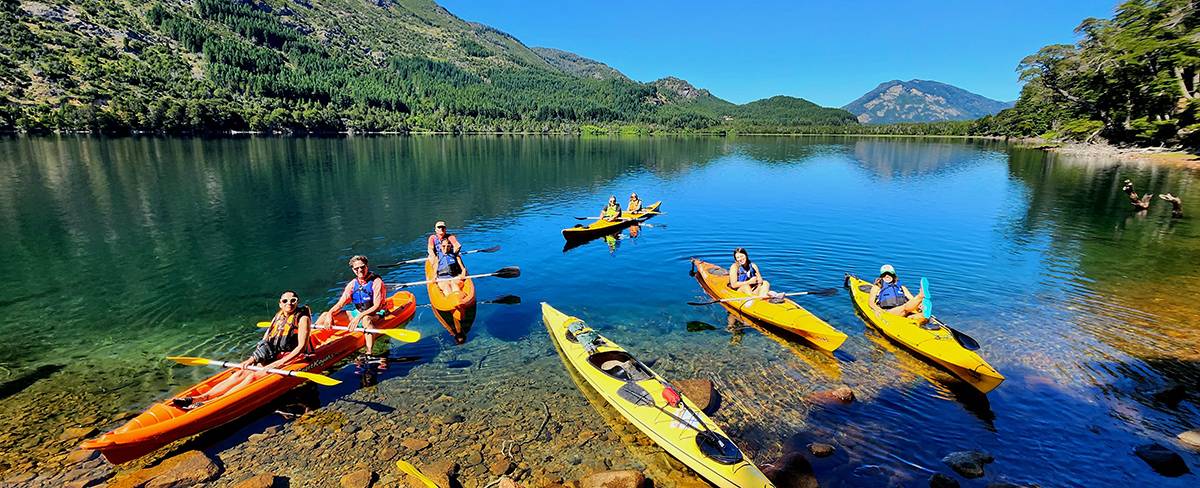 After an hour of slow navigation, we arrive at Machónico Chico Lake, we cross it and stop to enjoy a snack in an exclusive place far away from any civilization immersed in the purest nature.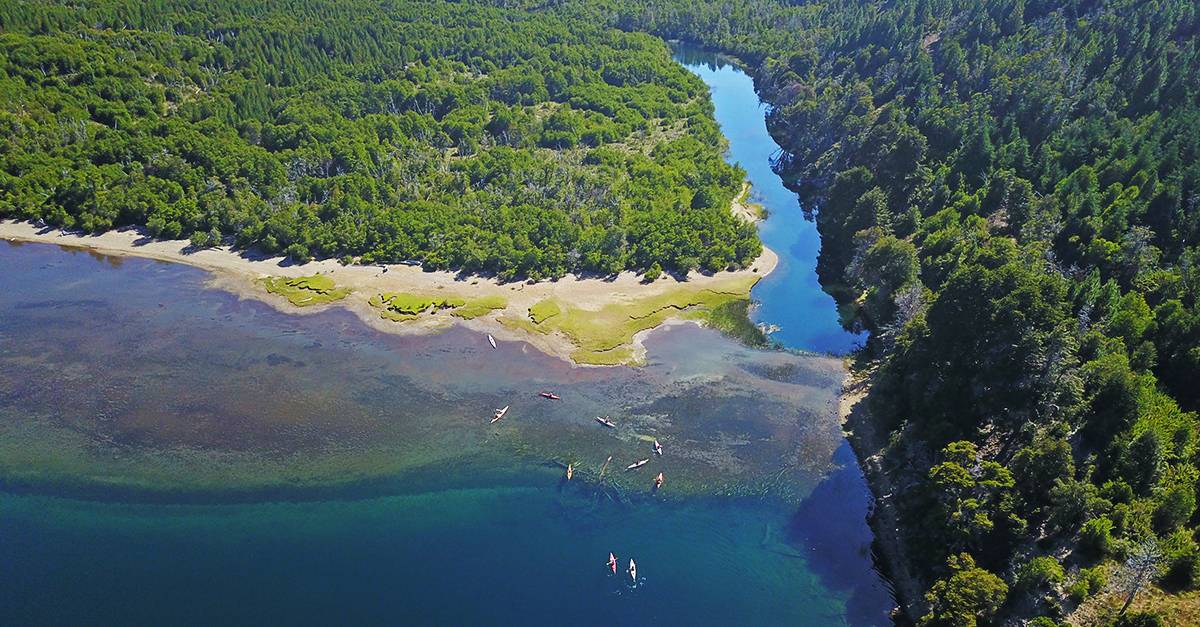 We sail back while enjoying this incredible landscape.
We offer special outings for experienced passengers, Please consult