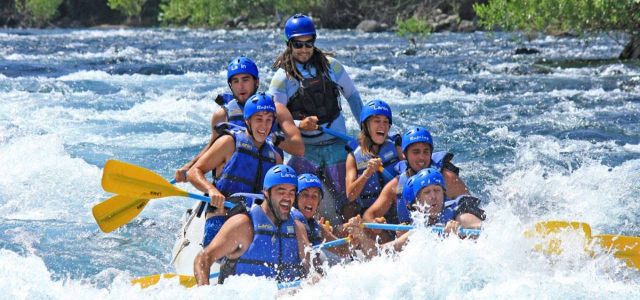 Rafting in Patagonia - The Chimehuin River
Duration: 7 hours.
Season: November to March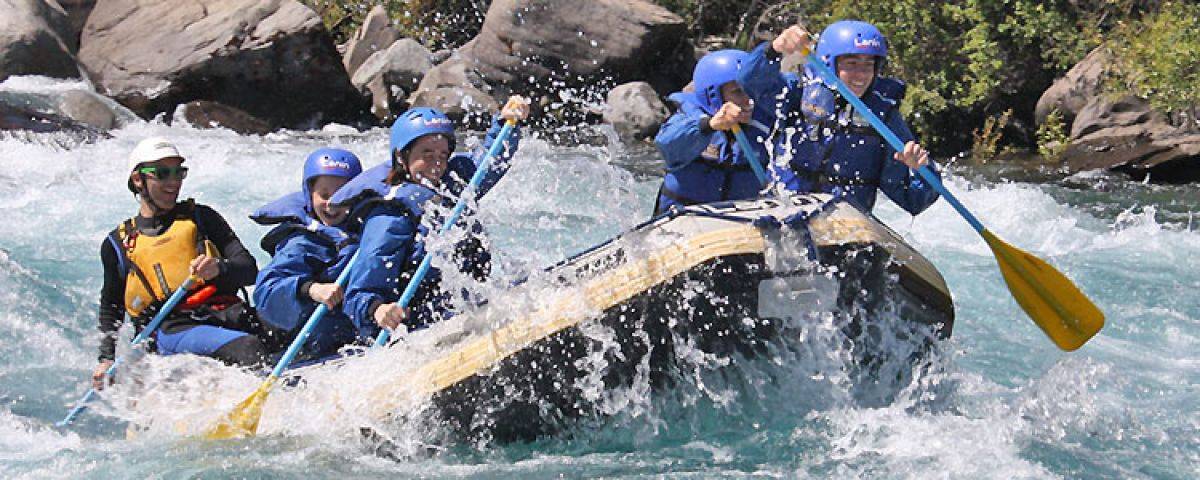 It all starts when we pick you up at your hotel in San Martín de los Andes. Just after a one-hour drive with a restrooms and shopping stop, we continue the route to the vicinity of the Lanín volcano.

There, next to the riverbank, is the base camp where we put on our wetsuits, life jackets, helmets and the rest of the rafting equipment.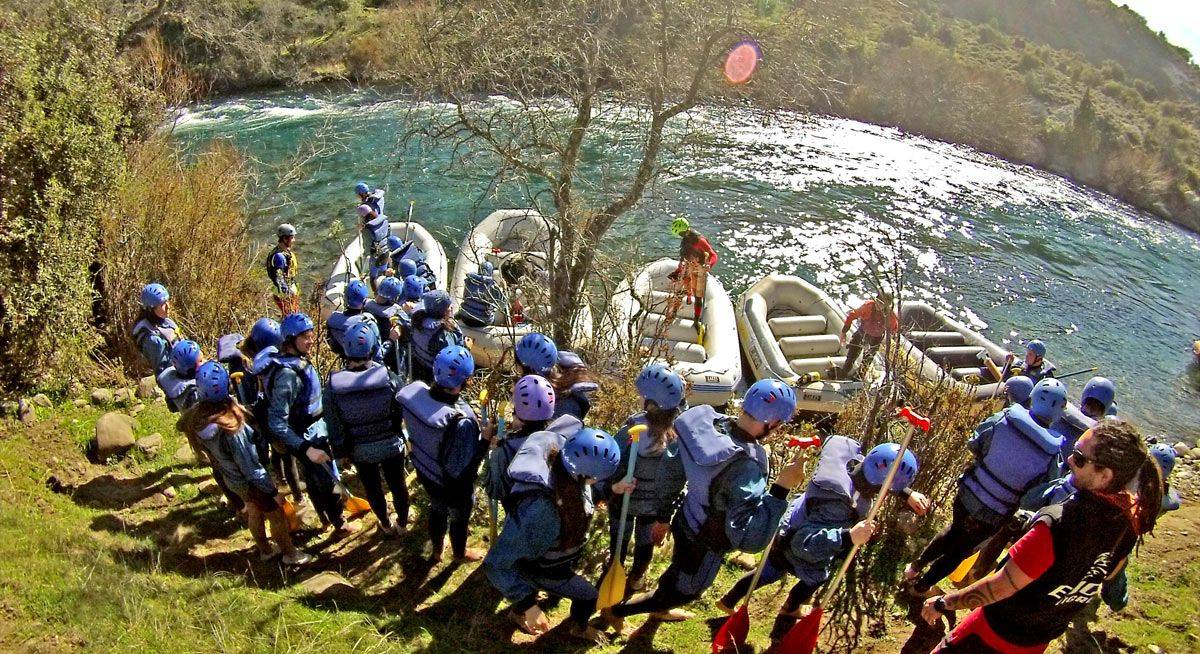 Once equipped with all the material, the instructor gives us a brief safety talk and then we start the rafting activity on the Chimehuin River. We spend 90 minutes overcoming some of the most famous obstacles of the river, such as the Sauce, the Boca del Lobo, the Pozón de las Viudas, the Pared del Viento or the Herradura rapids.

The flow of the river depends on the time of year. If you do the activity in January or February, you slide with the rafts down the natural slides, between the rapid slides and other fun places. Between November and December, just as the southern summer begins, we also enjoy swimming and water games in the river.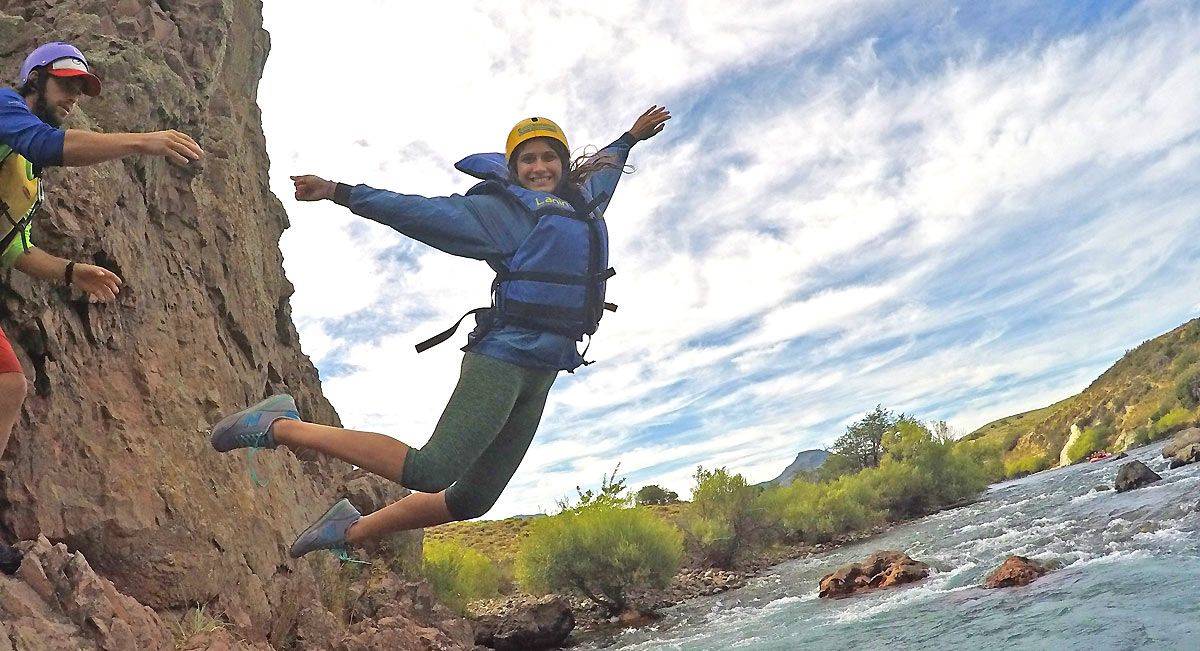 The rafting activity ends by returning to the base camp, where you can change clothes and have a light snack depending on the time of day. Finally, we take you back to San Martín de los Andesgetting there six hours after hotel's pick-up time.
Language: An English-speaking guide is available during the whole journey.
Included: Hotel pick-up and transfer. Transport by car or minibus, depending on the size of the group.
Equipment necessary for the wet activity (neoprene, wet Jacket, helmet, lifejacket ).
Aperitif or snack depending on the chosen time.
Must children always be accompanied by an adult?
Between January and March, children aged between 6 and 8 may take part in the activity if accompanied by an adult. For the rest of the year, only children over 9 years old are able to enjoy the experience.